What can spread germs in my home? Does this question keep you awake at night? There's no need to be paranoid about germs, but there are some sensible steps you should take to keep your home clean. You might not realise it, but there could be several things in your home that are spreading germs without you realising it. If you're aware of the potential hazards, you'll be able to tackle them.
What Can Spread Germs In My Home: Dirty Cloths and Sponges
When was the last time you cleaned a cloth or a sponge? It's important to wash them regularly, so you're not just wiping germs around when you clean. Try cleaning a sponge by wetting it and putting it in the microwave. Wash cloths by soaking them in bleach, rinsing, and then putting them on a hot cycle in the washing machine.
What Can Spread Germs In My Home: Dirty Appliances
You might not realise that some of your appliances are dirty or helping to spread germs. For example, when was the last time you took apart your blender? There could be grime and dirt lurking in hidden places and your vacuum cleaner might not be filtering air as well as you would like.
What Can Spread Germs In My Home: Hidden Mould
Mould can lurk in some of the most unlikely places in your home. If you're not looking for it, you won't realise it's there. It can be very unhealthy, especially for people who might have allergies or respiratory problems. A thorough check of your home can help to find it, but prevention is best.
What Can Spread Germs In My Home: Unwelcome Pests
Pests, from ants to mice and birds, could bring germs and disease into your home. Taking the right preventative measures will keep them away. You should also know the signs that they're there, as many people don't notice.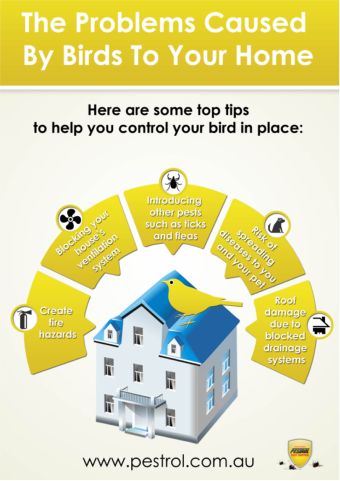 Infographic Design By Pestrol Pest Control Products